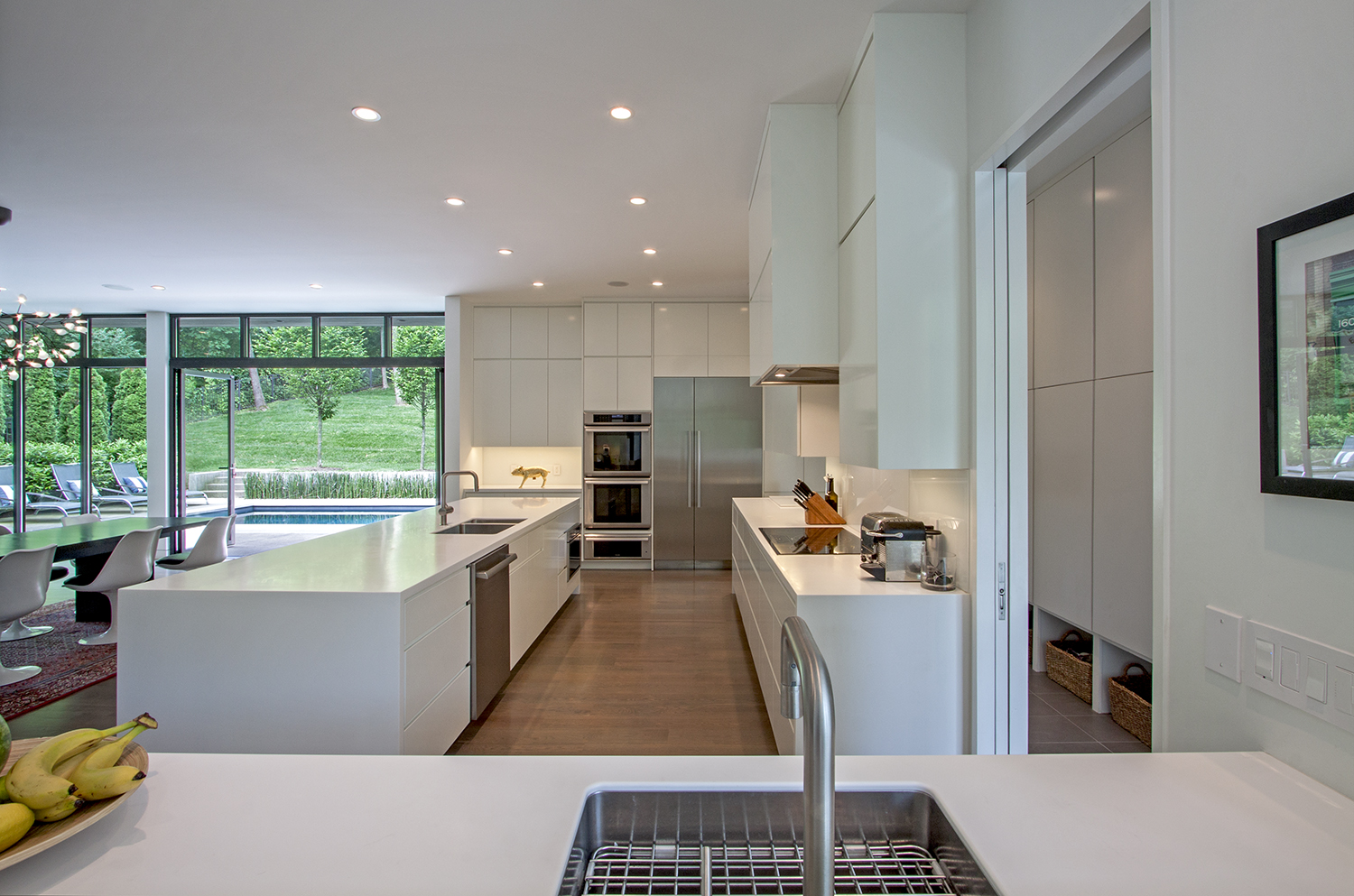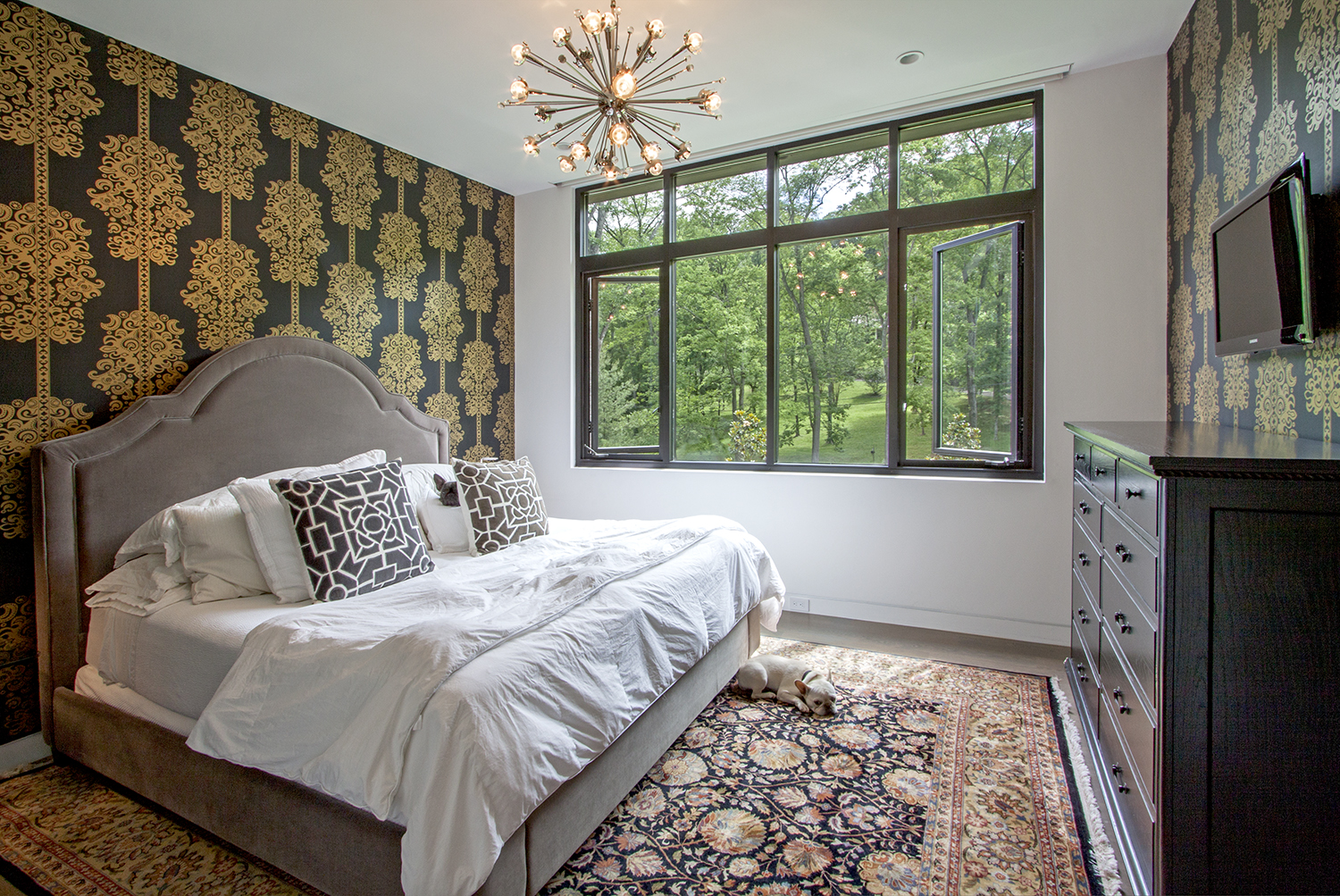 STANFORD
Built into the gentle hillside in Forest Hills, this minimalist house is an efficient exercise in restraint and smart planning, taking full advantage of its natural wooded surroundings. We often say that "sometimes the best design is invisible" and this residence is an excellent example of this. Efficient in its layout, the house lives much larger than it actually is. Just under 4,000 sq ft, every inch is utilized for maximum efficiency. Clean detailing is executed through a concise material palette. Vast expanses of steel windows maximize the connection of interior to exterior views and a natural setting. Refined interiors feature minimal trim detailing, custom casework, furniture and lighting.
The house is like a Swiss Army knife; highly functional and many spaces doing double duty at once. The client believed that the house should get out of the way of living. We believe this house accomplishes this well.
The residence was featured in Dwell Magazine, Interior Design Magazine, and Nashville Lifestyles.