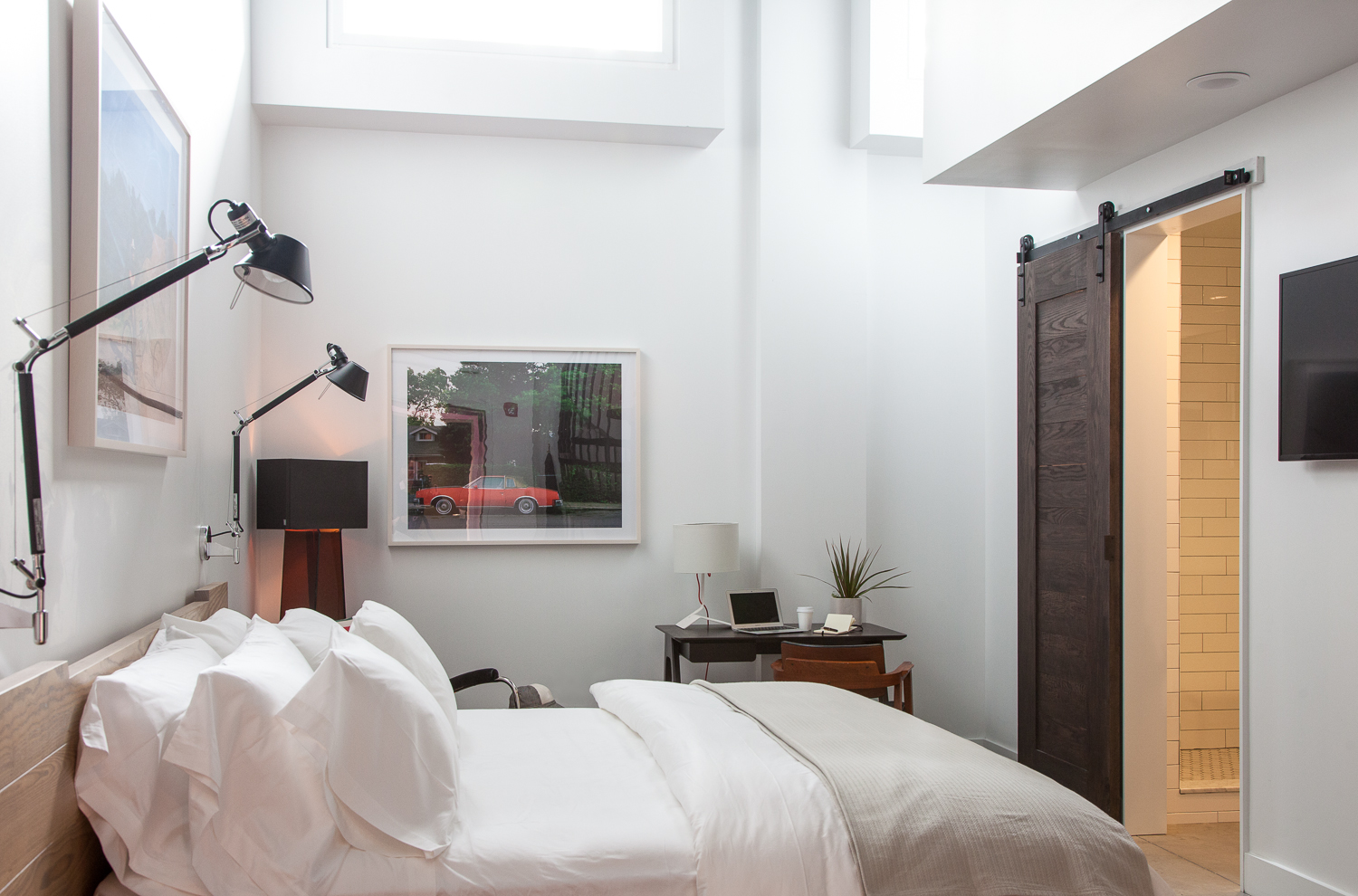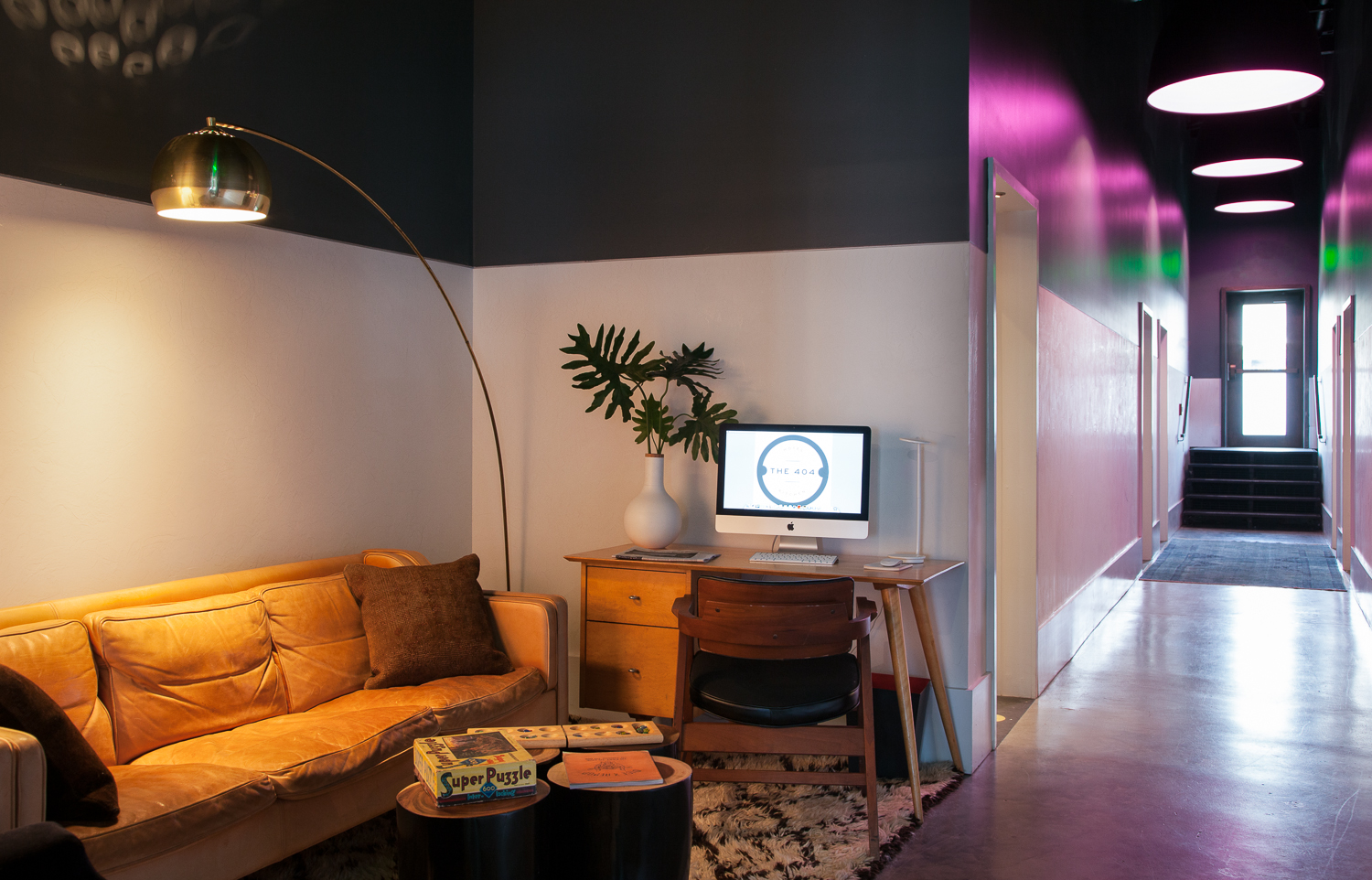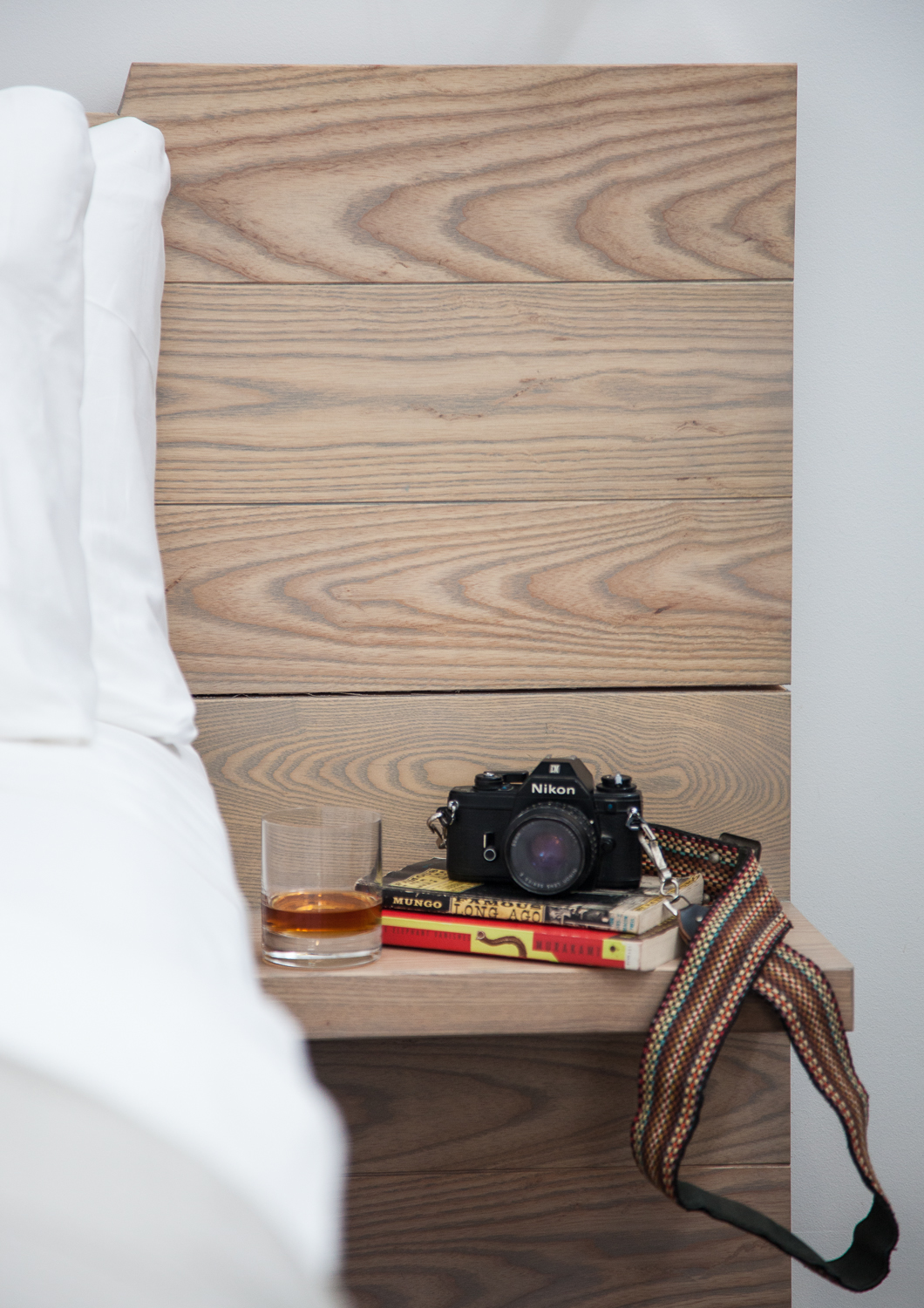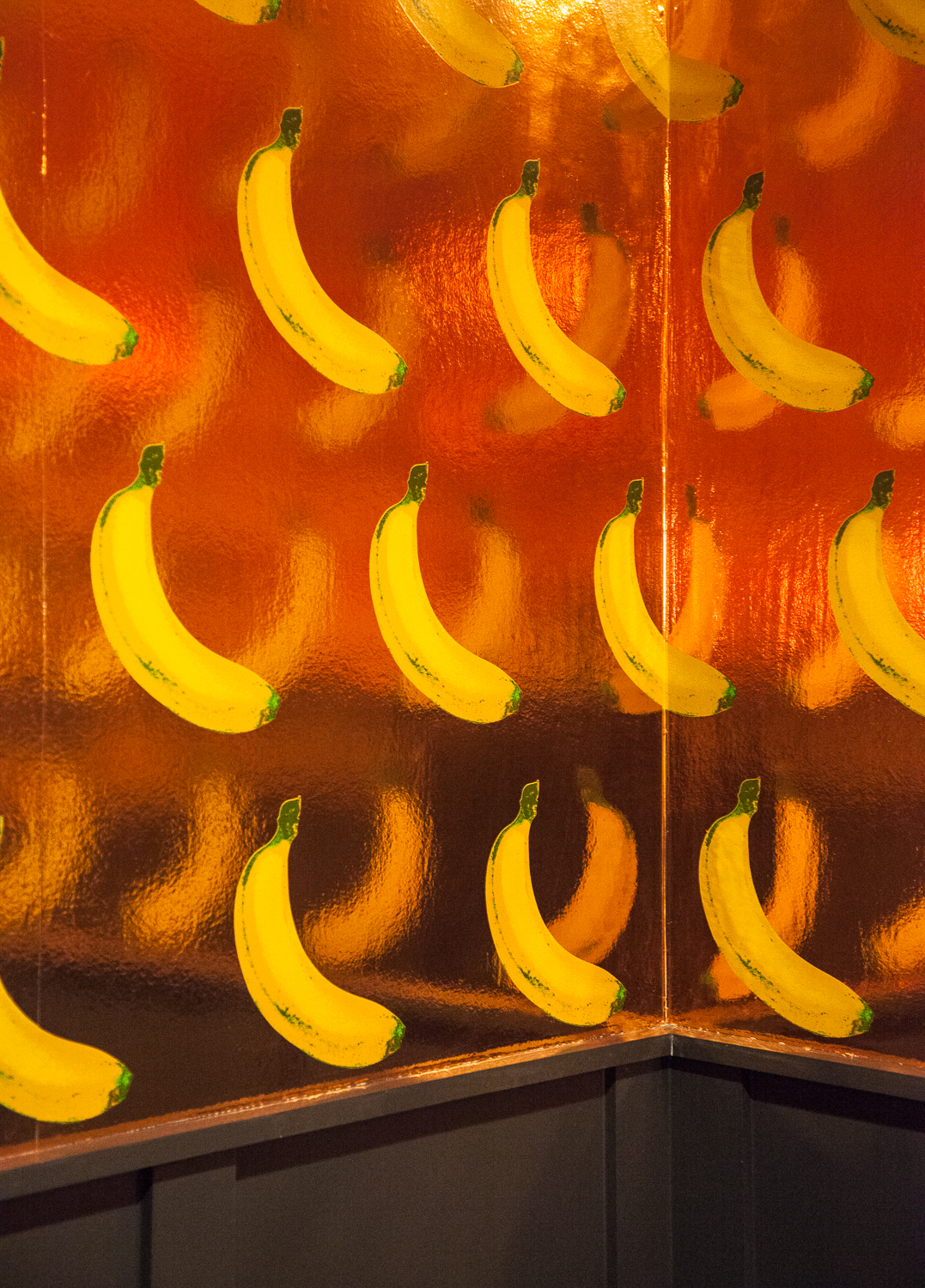 THE 404 HOTEL AND KITCHEN
The existing building is adjacent to one of Nashville's most cherished music institutions, The Station Inn. The very existence of this institution has been threatened by rapid redevelopment and dense urban infill, which has little room for small single use buildings like The Station Inn within such redevelopment districts. The building owners were approached specifically by a small group, lead by the Architects, with the interest of somehow preserving The Station Inn, in effect insuring it's existence as an important piece of Nashville history and culture. Rather than succumbing to the strain of rapid redevelopment, the property owner committed to create something special that would insure the life span of The Station Inn.
The 404 Hotel and Kitchen has a micro program that maximizes the density and use of an existing structure with a careful addition that addresses the urban street edge with a small restaurant. The Kitchen is a small, full service restaurant/ bar that seats 35 people inside and 15 people outside along the sidewalk and a rooftop garden being developed to source the menu. The main dining room is defined by a repurposed shipping container. The dining room tables were made from the wood floor of the container. The intention of the container is to contrast the gritty character of the existing building and reflect the interest of 'salvaging' throughout the project, both materially and culturally.
The Hotel is a self-serve model offering 'invisible service.' Each room has a loft level that offers additional sleep quarters and meeting space. Beds, wardrobes, vanities, lighting, consoles, custom wallpaper and other details were all designed by the architects and locally fabricated.